Our History
Framework Specialist Works Ltd can offer something that really is unique amongst scaffolding contractors. We fill a particular niche between the large national contractors and the small local scaffolder. We have the resources, the management and the expertise to compete with the largest of companies, but also the personal touch and a genuine desire to work with our clients that can often disappear as companies evolve.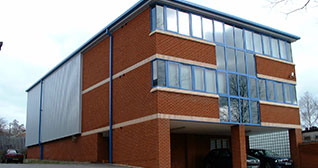 We listen to what our customers tell us they need and do everything we can to offer a solution.
During our history we have worked with most of the major contractors and developers throughout the South East and enjoy much repeat work and recommendation. Please take the time to read some of our customer testimonials and look at our case studies to understand the size and type of projects we have successfully completed. We are proud of what we do and invite all of our customers to visit our yards, offices, and sites to see us at work.
We understand the challenges that have faced the construction industry in recent years, and the different challenges that face us today. We have spent two decades building a strong, loyal, honest and effective management team that we trust and know are extremely capable.
We have grown organically and through acquisition, and now we are perfectly structured and placed to continue the journey offering our services in London, Hemel Hempstead and South East England.
Let us show you what we can do. We are sure you will not be disappointed.
Why choose FRAMEWORK?
We will provide cost certainty on your project
At the earliest stage of your project we can present a comprehensive access solution
You will get a competitive price based on an efficient design
We will fully plan the implementation of all of your access requirements
Everything we do is managed and carried out by experienced, trained, and qualified professionals
Our approach to Health and Safety is industry leading
Would you like to get in touch? We're here to talk.
Call Head Office: 01442 877 566
Call London Depot