Training & Insurance
Training is absolutely integral to us, and as such it is a constant in everything we do. We devote significant resources and finances to the training of our staff, working continuously to ensure they meet all health and safety requirements, and develop their personal skills and knowledge as much as they are able.
Our minimum standard is that every site based operative will hold a current CSCS card.
All scaffolding operatives are registered on the Construction Industry Scaffolders Record Scheme (CISRS). Initially this will be with COTS training, which is carried out in house by our own qualified PTLLS trainer. We offer formal CITB apprenticeships to a significant number of new starters each year, and all operatives are encouraged to undergo, and supported through their Part 1, Part 2 and Advanced Scaffolder training to ensure the best possible development and qualification. Our site supervisors and project managers are all accredited by the Site Supervisor Safety Training Scheme (SSSTS) and Site Manager Safety Training Scheme (SMSTS) respectively.
Other training courses that we provide for our staff include:
Slinger/banksman
Asbestos awareness
First aid
CISRS scaffold inspection
Site Environmental Awareness Training Scheme (SEATS)
Forklift operations
International Powered Access Federation (IPAF)
Fire marshal
HGV Driver
Ongoing driver CPC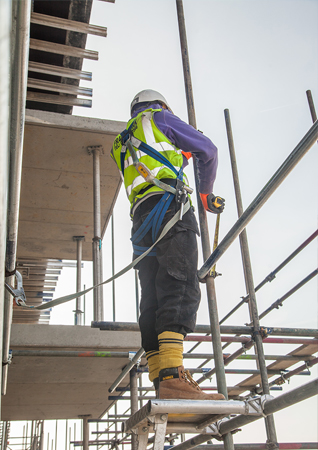 Every single member of the Framework Specialist Works Ltd team is trained, insured and qualified, so you can be absolutely sure that your project will be completed to the highest possible standard.
If you'd like to find out more information about training, then don't delay, get in touch with us now! We have a friendly and professional team who are always willing to help, simply give us a call or send us an email and find out what we can do for you.
Why choose FRAMEWORK?
We will provide cost certainty on your project
At the earliest stage of your project we can present a comprehensive access solution
You will get a competitive price based on an efficient design
We will fully plan the implementation of all of your access requirements
Everything we do is managed and carried out by experienced, trained, and qualified professionals
Our approach to Health and Safety is industry leading
Would you like to get in touch? We're here to talk.
Call Head Office: 01442 877 566
Call London Depot