Commercial

Scaffolding

Many of our commercial and industrial projects combine the unique characteristics described on the other scaffolding services pages. Complex multi storey new build construction can often be combined with occupied premises, or temporary roofs and the safety requirements associated with our refurbishment projects. Clients can have particular requirements to suit business or public service premises, and these may require out of hours working or impose particular restrictions on material deliveries and collections.

We have worked successfully in schools, retail environments, hospitals and printing works happily accommodating all of these requirements, whether in London, Hemel Hempstead or elsewhere in South East England. If you want to know more about commercial scaffolding don't hesitate to contact our expert staff.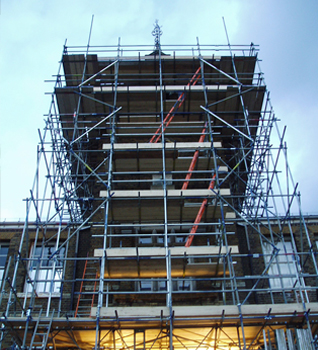 Would you like to get in touch? We're here to talk.
Call Head Office: 01442 877 566
Call London Depot