Traditional Build

Scaffolding

Our experience of traditional build generally caters for buildings approaching 10 storeys high. When designing your access solution we think about not only the bricklayers and flooring contractors, but also the carpenter and roofer along with all of the facade finishing details, balconies, canopies and other unique aspects of your scheme. Our loading bay, staircase and protection works will all be designed to progress your project at an optimum pace by providing as much access for as many trades concurrently as we safely can.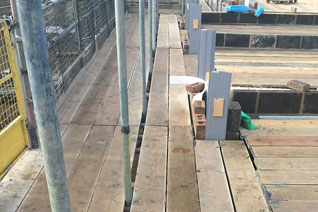 Whether your project is large or small, we are more than capable of providing an excellent service at highly competitive prices. If you'd like to find out more about how we can help to specify and provide your access requirements, simply give us a call or send us an email!
Would you like to get in touch? We're here to talk.
Call Head Office: 01442 877 566
Call London Depot