Scaffolding Services
Framework Specialist Works Ltd have spent over two decades establishing ourselves as leaders in the scaffolding industry. Our experience has allowed us to work in all forms of construction and working environments, placing health and safety, value for money and efficiency as priorities on every project we undertake.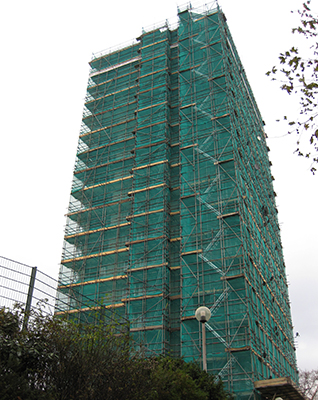 We pride ourselves on our approach to each scheme, taking our customers' requirements at the earliest possible opportunity, and working together extensively pre contract to effectively build the project together in principle before starting work on site. This interaction allows us to fully understand our customers build process and ensure that the access solution is entirely appropriate for all that will use it.
We are the only trade on site that provides safe access for all others. If we can offer the correct solution, the whole of the build will be easier, safer, quicker and more efficient. That is good for our client and is good for us.
Our expert staff are trained to deliver the highest quality service, in a proactive way, engaging with our clients at every stage of the process - so if you need a top quality scaffolding contractor in London, Hemel Hempstead or elsewhere in South East England, we're the people to call!
Would you like to get in touch? We're here to talk.
Call Head Office: 01442 877 566
Call London Depot