Pricing

& Procurement

The best price is the one that includes everything the project needs and doesn't change!

We have a unique approach to pricing at Framework Specialist Works Ltd and strongly encourage our clients to work with us to give them the cost certainty they need.

Our design and planning services are described in detail on their respective pages. Once the design has been developed in this way, we will have a definitive scope of works that can be priced. This scope will be relevant, it will be practical, and it will allow us to make preliminary resource allocations with a high degree of accuracy, which in turn allows us to give you the most competitive price.

Any bespoke items of plant or additional services that may be required can be sourced at this early stage and procured at the most competitive rates.

Any contract secured in this way and executed as planned will then have a final account figure that is the same at the order value.

This cost certainty acts as the perfect endorsement of the partnering approach that we encourage.

For more information don't hesitate to get in touch with our friendly team!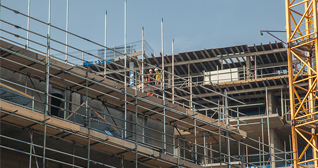 Would you like to get in touch? We're here to talk.
Call Head Office: 01442 877 566
Call London Depot